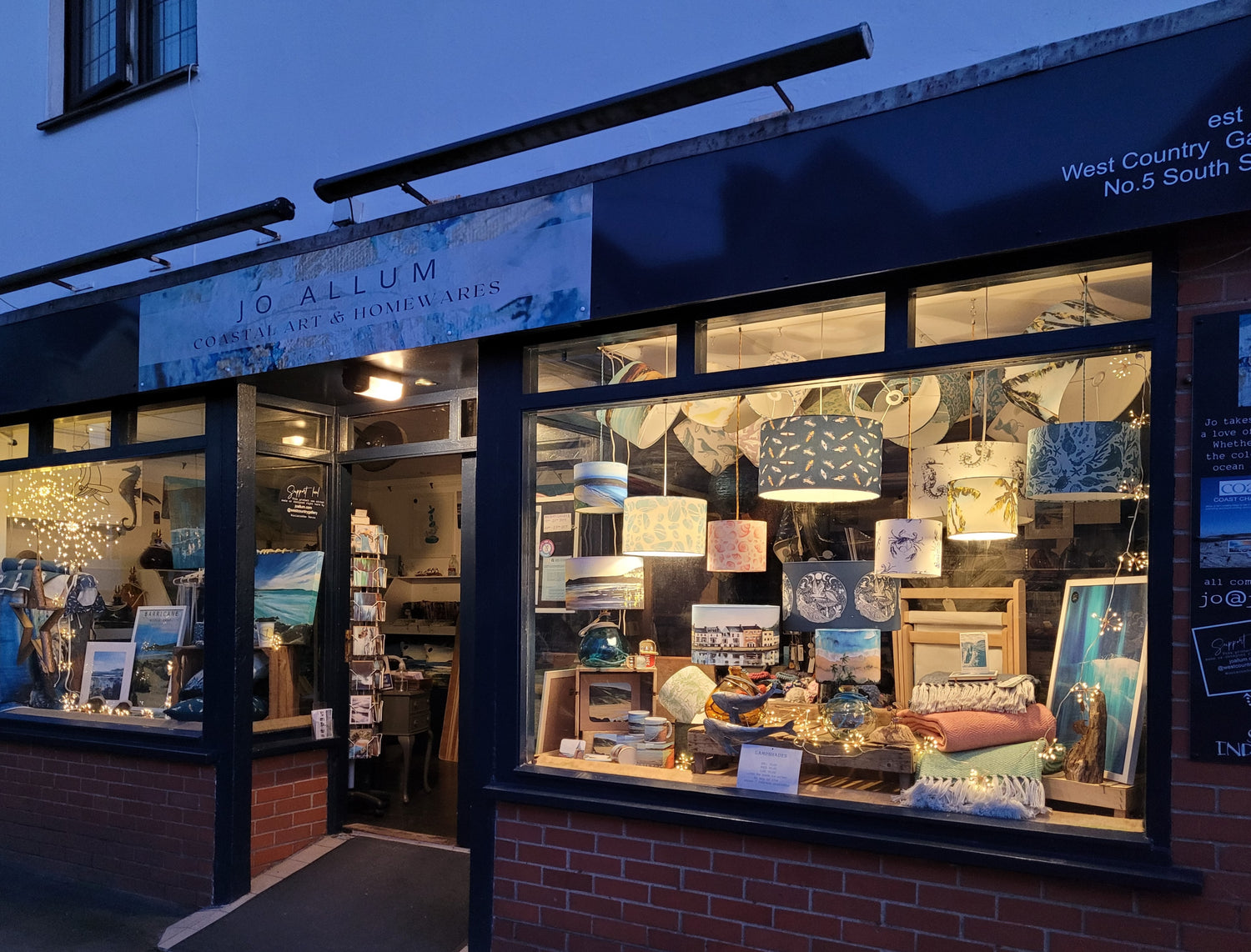 The gallery shop Woolacombe, Devon.
The gallery shop in Woolacombe, Devon has been trading since 2015.
"Home to Devon artist Jo Allum, this little shop is filled with original paintings, art prints and handmade lampshades, gifts and homewares."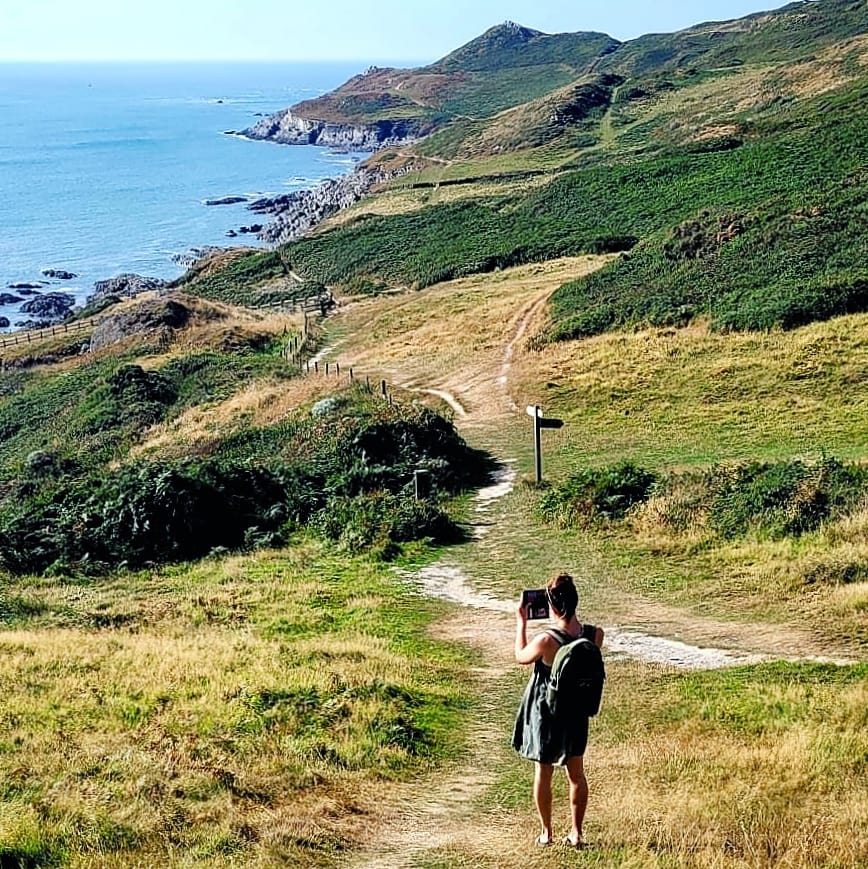 Coastal Inspiration
"Inspired by her local stretch of coastline, surf culture and travels to exotic locations Jo produces original artworks on canvas which are then transferred onto a multitude of products making a truly unique collection."
MORE ABOUT JO
Take a look at some of my product ranges...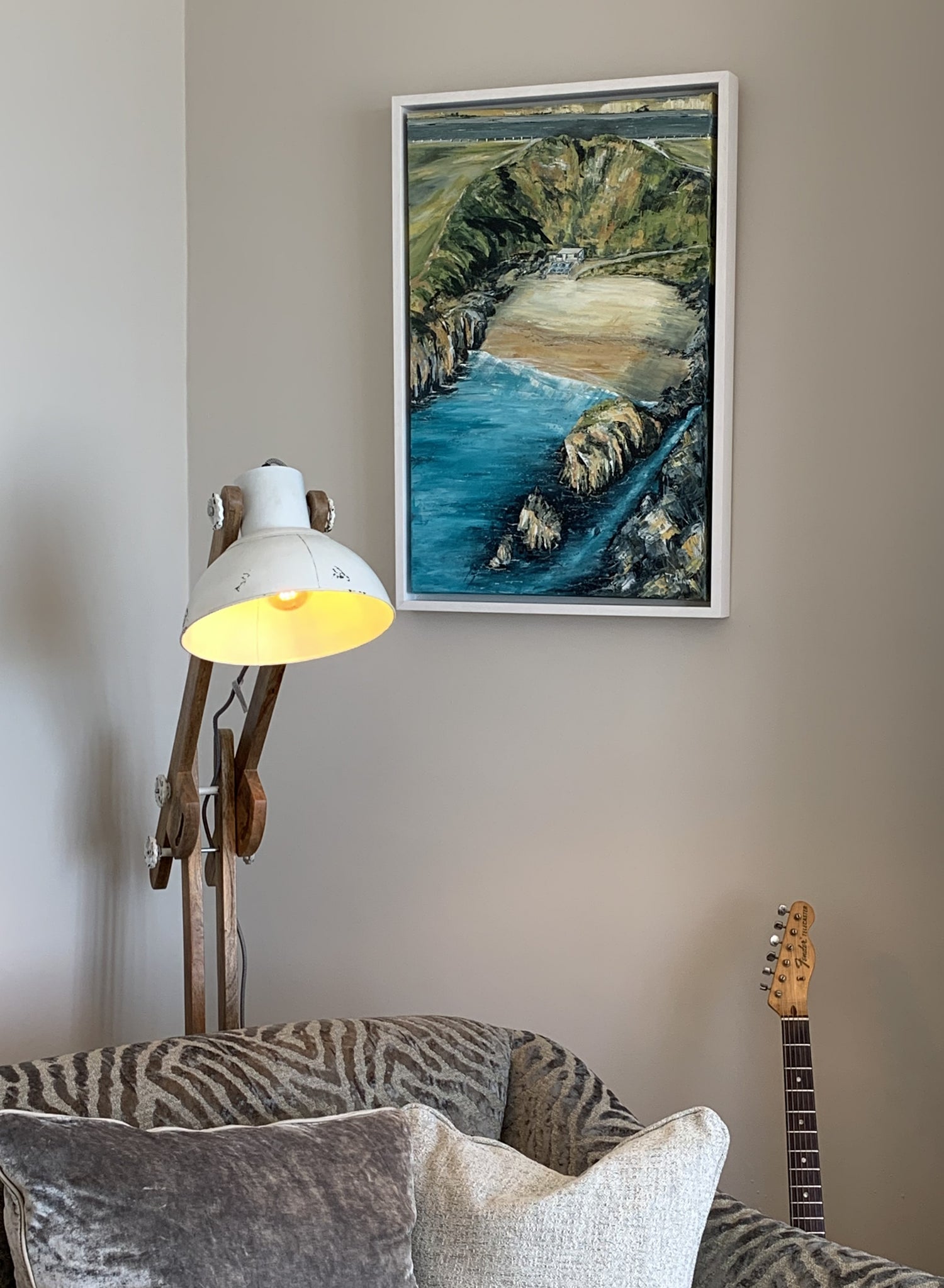 "We have 3 paintings by Jo, 2 that we chose from her gallery shop and a 3rd big one that we commissioned of a view that is special to our family. We love her art and the way that she captures the energy of the sea."
HOW TO COMMISSION A PAINTING